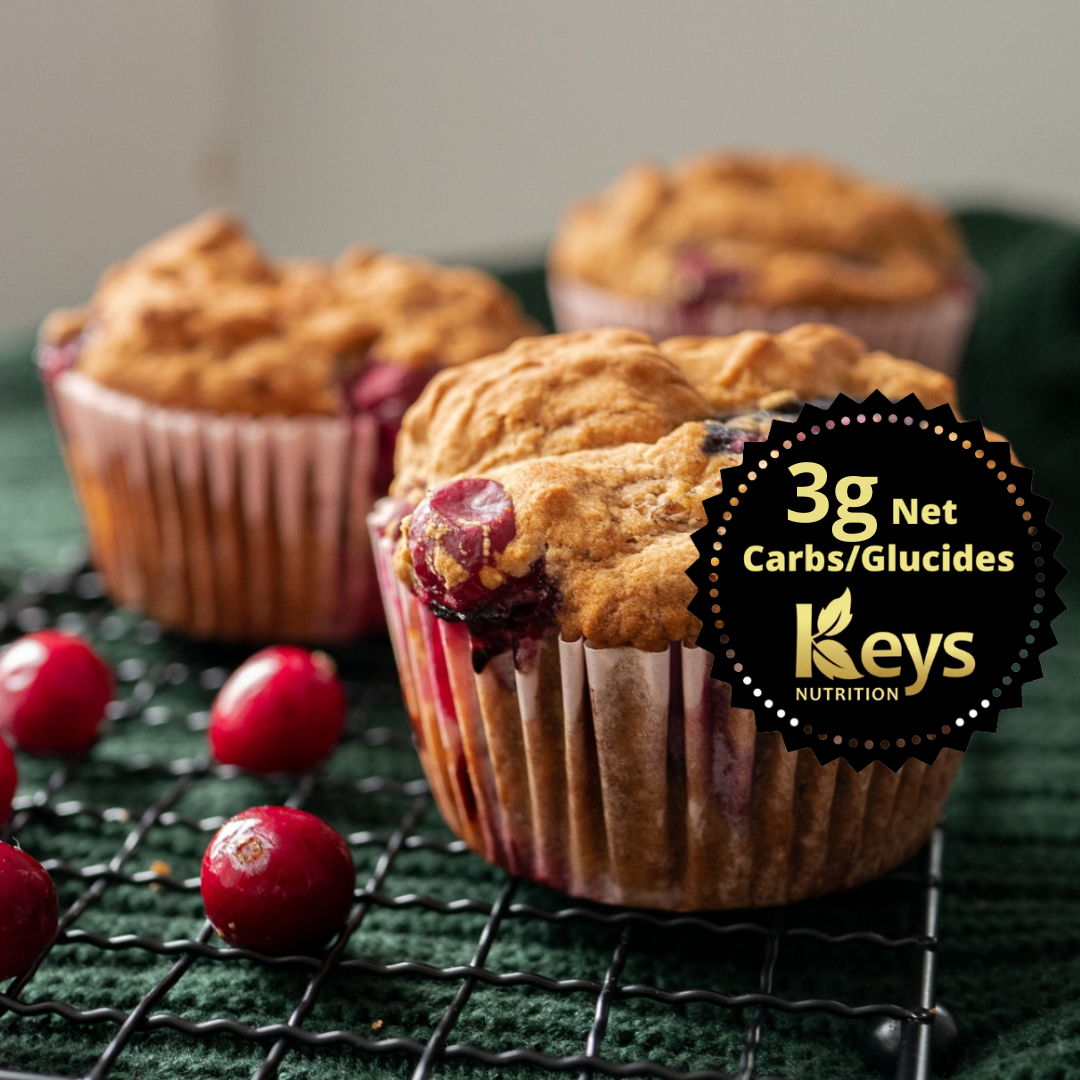 Gluten-Free Cranberry Muffins
Healthy muffins made from almond flour keep long to fill. Served hot with a square of butter or coconut butter, they are decadent! I appreciate cranberry for its bitter taste and antioxidant properties. Psyllium powder provides an interesting fiber content.



Ingredients
2 cups blanched almond flour (ground almonds in Europe)
1 cup erythritol alcohol sugar (paleo version: 3/4 cup coconut sugar)
2 tablespoons psyllium powder
2 tsp baking powder
2 tablespoons cinnamon
1 tsp sea salt
2/3 cup blanched or regular almond butter
2 tablespoons vanilla
2/3 cup unsweetened almond milk
4 large egg(s)
1 cup fresh or frozen cranberries
Guidelines
Preheat the oven to 350°F / 177°C and combine all the dry ingredients in a bowl: almond flour, erythritol, psyllium powder, baking powder, cinnamon and salt.
Add the almond butter, vanilla, almond milk and eggs. Stir again.
Add the cranberries and fill the silicone moulds a little more than 3/4.
Transfer to the oven and cook for 20 minutes. Check the cooking with the tip of the toothpick inserted in the middle which should come out clean when cooked. Store in an airtight container in the refrigerator or freezer.
Portions: 18
Nets Carbs: 3.3g
Protein: 5.91g
Fat: 12.36g