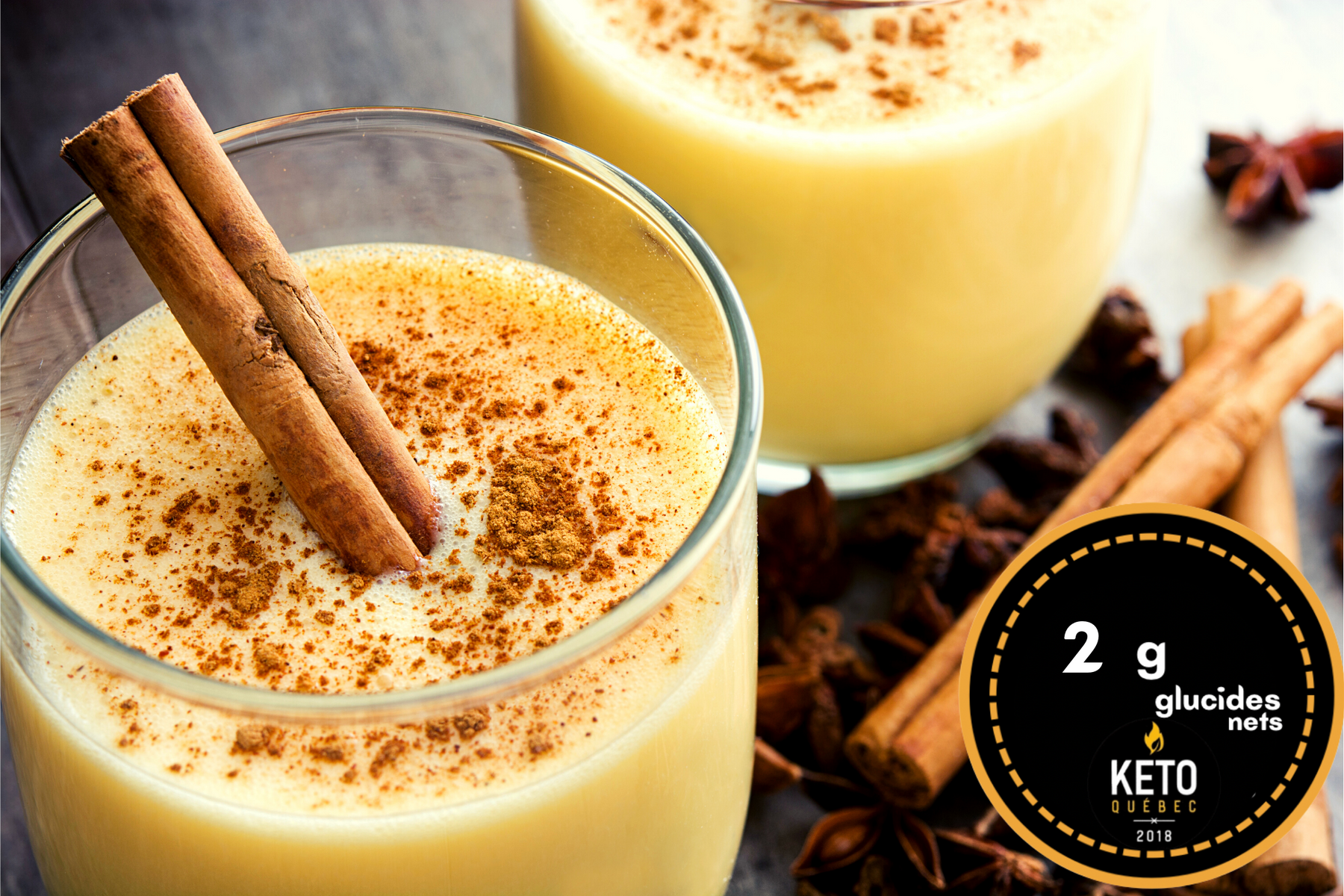 Keto Eggnog - Keys Nutrition
This beverage is a favorite during the holiday season. Here's it low-carb recipe. 🍶


.....


Ingredients :
- 3 egg yolks
- 1 cup unsweetened almond milk or coconut milk
- 1 cup 35% cream or unsweetened coconut cream (available here)
- 1 tsp. vanilla extract
- 1 cinnamon stick
- 1/2 teaspoon ground nutmeg
- 1/4 to 1/2 cup (to taste)
erythritol
(available here)
- 1/4 to 1/2 cup (to taste) dark rum or bourbon (optional)
.
Method:
In a medium saucepan, combine almond or coconut milk, cream, cinnamon stick and nutmeg. Simmer at a low simmer for about 10 minutes. Meanwhile, in a medium bowl, whisk your egg yolks with the sweetener until frothy or until the sweetener is dissolved. Remove the pan from the heat and drizzle the hot mixture into the egg mixture, whisking vigorously. (
It is imperative that you pour your hot cream mixture very slowly so as not to cook the yolks
). Transfer the mixture to the saucepan and cook over medium-low heat, stirring and scraping the bottom and sides of the pan continuously with a wooden spoon until the mixture coats the back of the spoon, about 20 minutes. Remove from heat and add vanilla extract and selected alcohol (optional). Place in the refrigerator for at least 3 hours to allow the flavors to penetrate and cool completely. Just before serving, add a pinch of ground cinnamon or ground nutmeg on top of your drinks.
.
.
Make 4 servings.
[2g net carbs per glass].
.
Credit: Keto Quebec