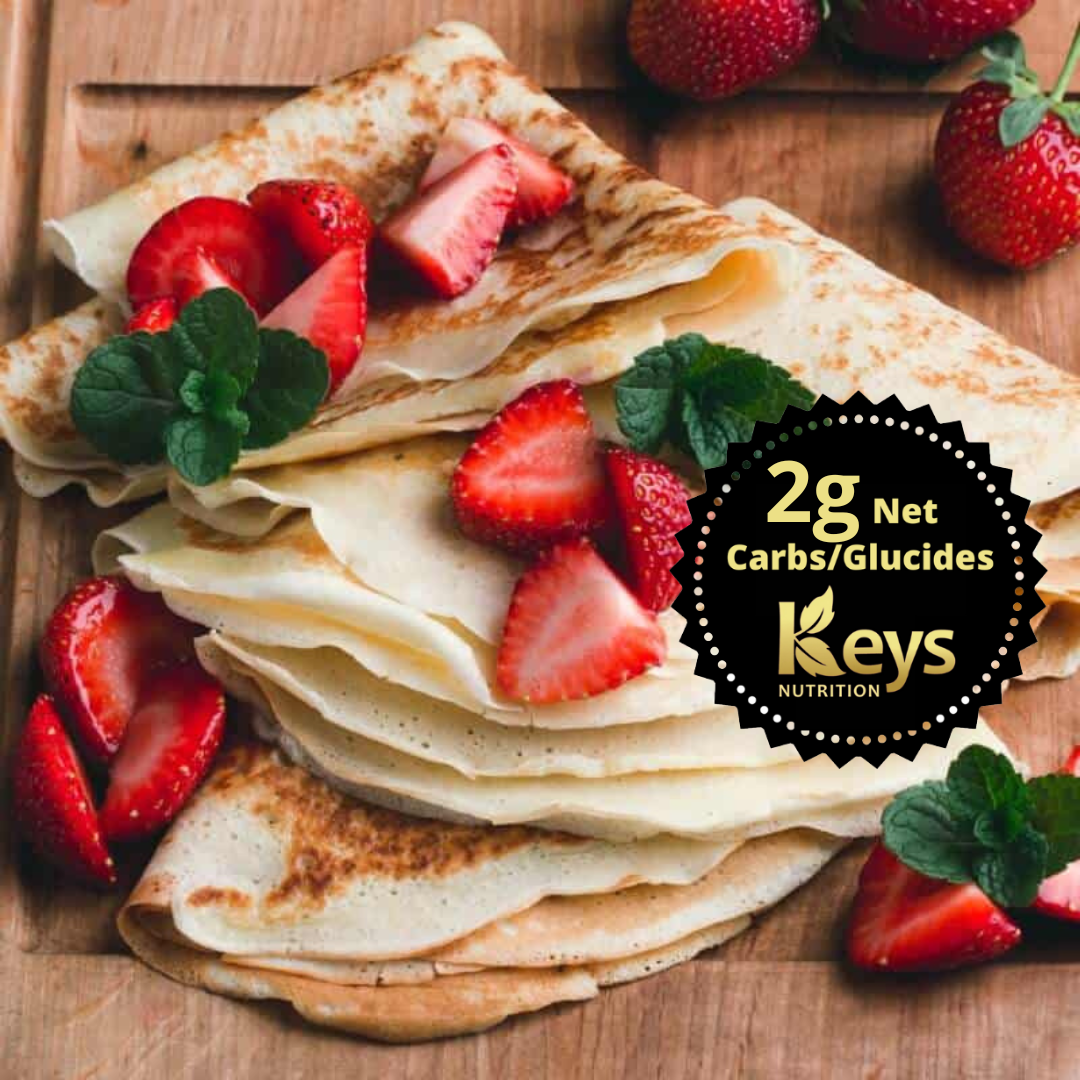 Gluten-free almond milk pancakes
A delicious recipe for low sugar pancakes with cinnamon and vanilla. The thinner you cook them, the more delicate they will be to turn.



Ingredients
4 egg(s)
¼ cup unsweetened almond milk
¾ cup almond flour
125 grams lactose-free cream cheese or 1/3 cup - 50 g raw cashews
2 tsp vanilla
1 tsp cinnamon
¼ tsp sea salt
4 Tbsp coconut oil for cooking.


Guidelines
In a blender, pulse the ingredients until creamy: cream cheese (or cashews), eggs, almond milk, almond flour, vanilla, cinnamon and salt.
In a medium heat (9 inches/ 23 cm) over low-medium heat, add just enough oil to cover the surface of the pan when melted. Once the pan is hot, add about 5 Tbsp. (75 mL) and quickly turn the pan in all directions to spread the mixture all the way around and make a thin pancake.
Once the edge is cooked, take a spatula to loosen the edge slightly from the pan. Be delicate since the pancake is thin (note that the first pancake is the most difficult to flip). Take the pancake with your fingertips and support it with the spatula, turn it aside. Cook until it browns a little.
Repeat until no pancake mixture remains. Serve with a drizzle of cream, berries, sugar-free maple syrup or lactose-free chocolate mousse.
Servings: 8
Net carbs: 2g
Protein: 6g
Fat: 20g