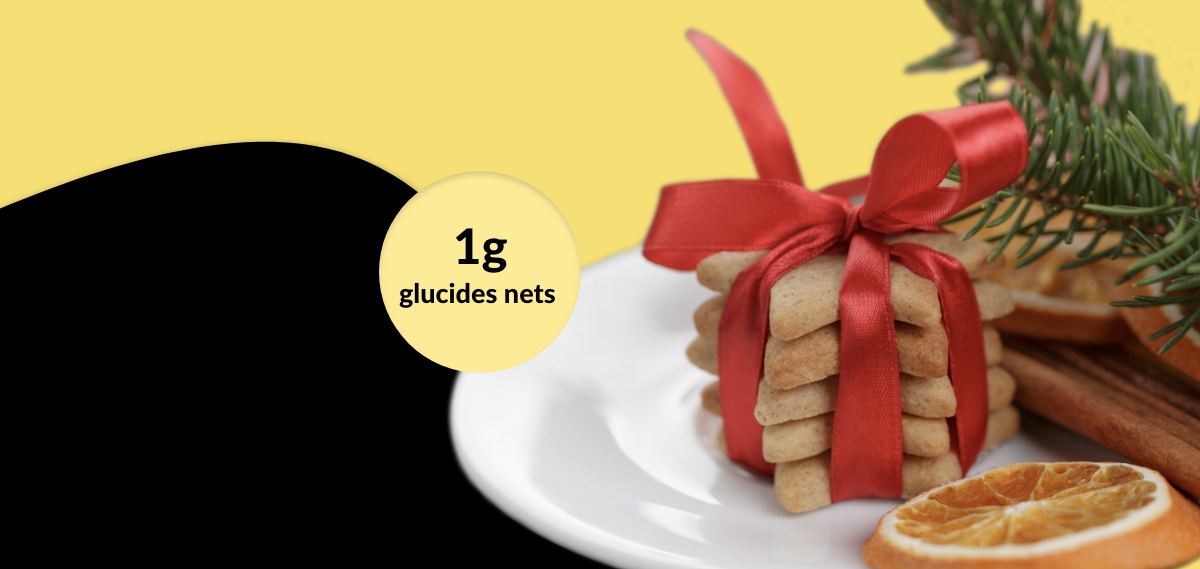 Christmas keto cookies
Ingredients :
1/2 cup of softened butter

1/4 cup of softened

coconut oil

1/2 cup of

erythritol

2 eggs

2 tsp. of vanilla extract

1/4 teaspoon of almond extract

1/2 teaspoon of baking soda

1/4 teaspoon of salt (1/2 teaspoon if you use unsalted butter)

2 1/4 cups of

almond flour

(IMPORTANT to squeeze flour during measuring)

1/2 cup of

coconut flour
Preparation :
In a bowl, combine the baking soda, the salt, the almond flour and the coconut flour.

In another bowl, cream the butter, the coconut oil, the vanilla, the almond extract and the sugar with an electric mixer for about 3 minutes. Add the eggs (one at a time) and continue beating until the mixture is smooth. On low speed or with a wooden spoon, add the dry ingredients.

Form two balls of dough, wrap in plastic wrap and refrigerate for at least 30 minutes.

Roll out dough to about 3 to 5 mm (1/8 to 1/4 inch) of thickness between two sheets of parchment paper. Flour the dough with coconut flour and cut out the cookies with a cookie cutter of your choice. You will need to work fast, as you don't want the dough to get warm. Put the dough in the refrigerator for a few minutes if it becomes sticky. You can also roll out the dough and place it in the refrigerator for a few minutes.

Place the cookies with the parchment paper on a baking sheet or transfer them onto a baking sheet covered with parchment paper with a spatula.

Bake at 350°F for 8 to 10 minutes or until the cookies' edges are lightly brown. Place the cookies on a rack to cool them.
Nutritional value:
Fat: 10g

Net carbohydrates: 1 g

Protein: 3 g