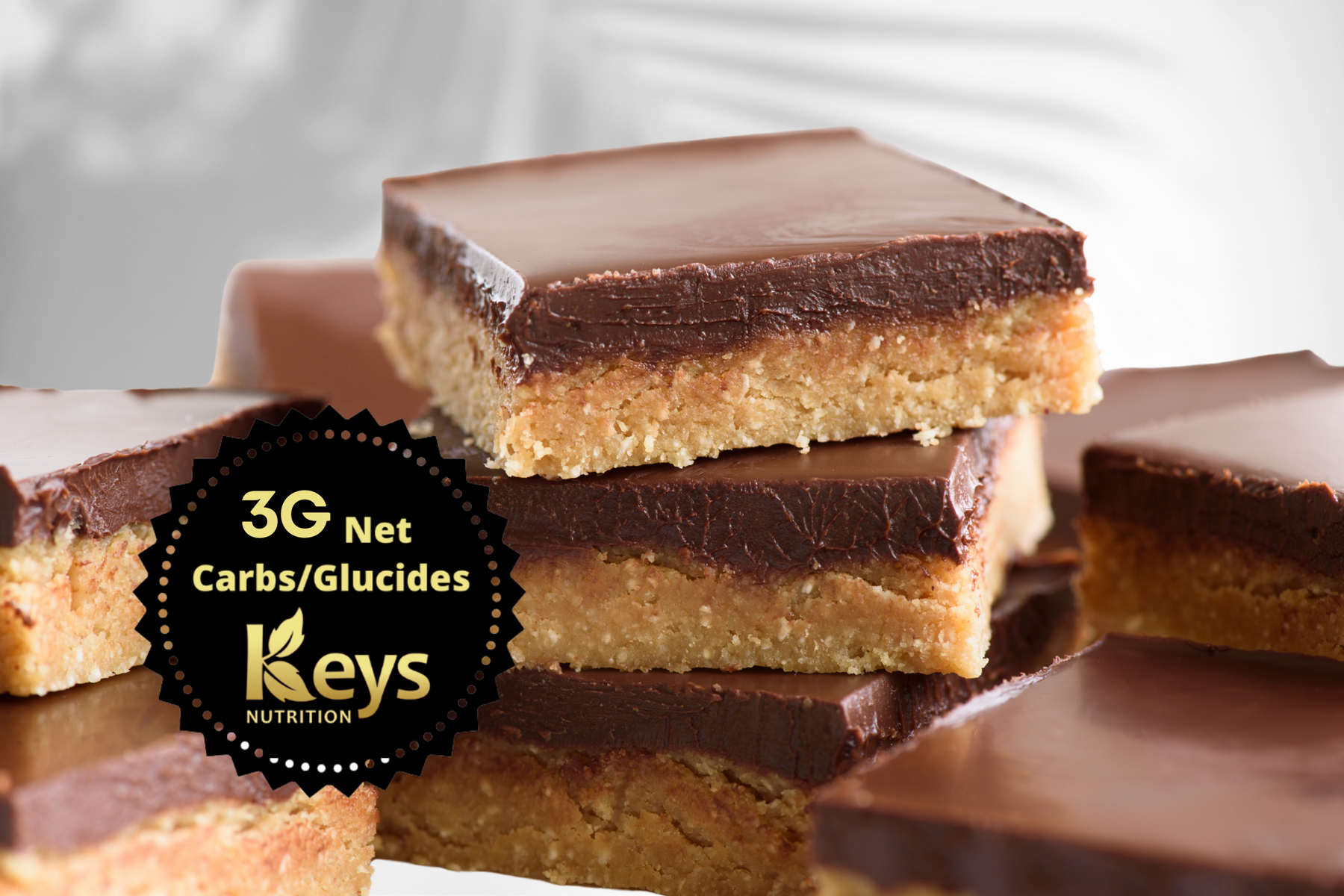 KETO Chocolate Peanut Butter Bar / Keto Quebec
Servings: 16 bars

Preparation time: 20min

Ingredients:
Instructions :
Line an 8-inch square baking pan with parchment or wax paper.

In a medium bowl, add 1 cup of peanut butter, erythritol, and coconut flour. Stir and fold until well-mixed and thickened, with no visible flour patches remaining.

Drop peanut butter "dough" ball in the center of prepared baking pan and spread from the center outwards, smoothing dough into an even layer. Set aside.

Add Chocolate chips and ½ cup of peanut butter in a medium bowl and heat 20-second in microwave, until chocolate is softened and melted.

Pour the chocolate mixture over the peanut butter filling and smooth into an even layer. Tap the pan a few times to help even out the chocolate.

Transfer pan to freezer for 45-60 minutes, or until firm. Remove from freezer, slice into 16 squares and enjoy!
Nutrition per serving:

NET Carbs: 3g

Carbohydrates: 11g

Fiber: 8g

Protein: 7g

Fat: 16g