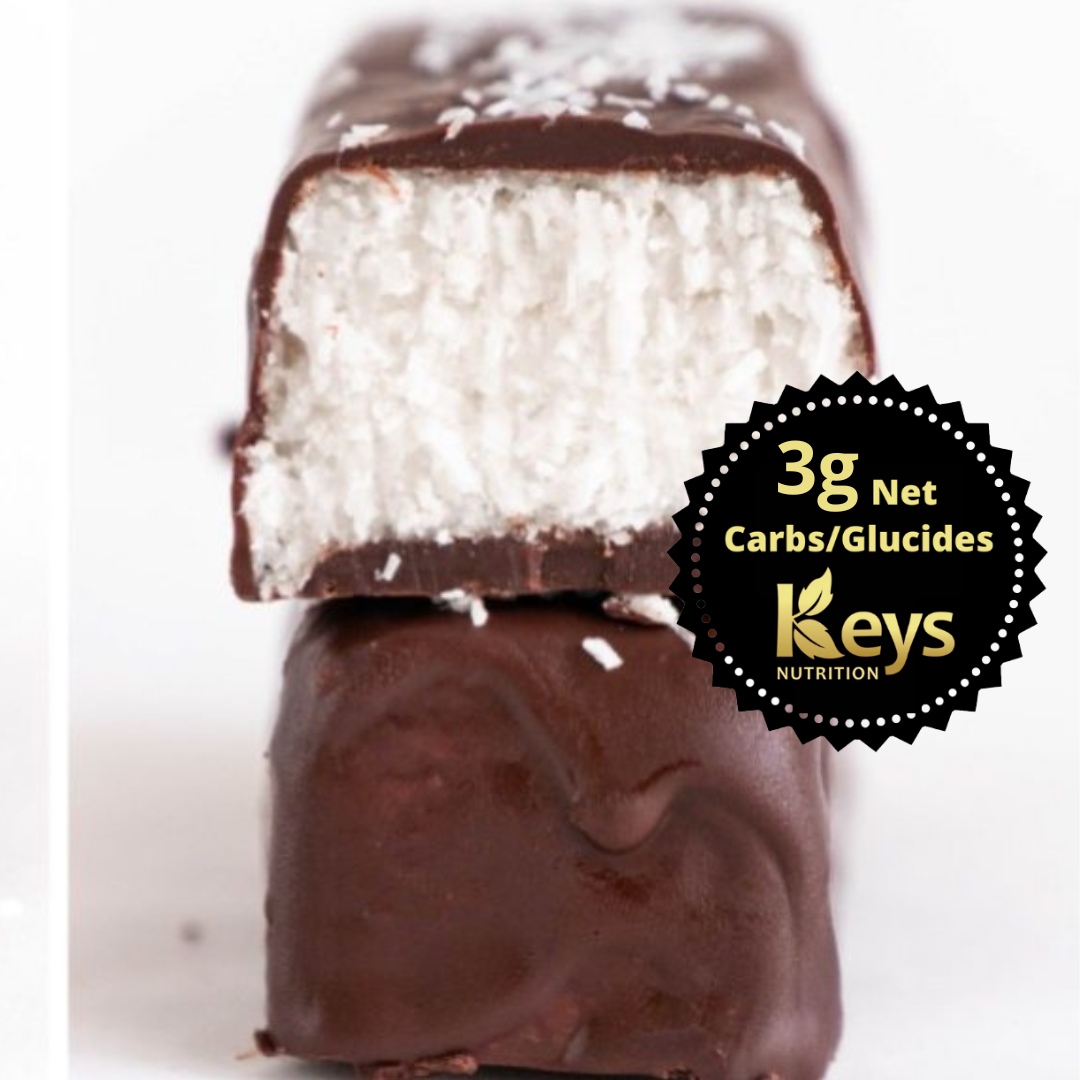 Bounty Style Keto Bars
Ingredients

For the coconut bars

For the coating

80 g Dark chocolate minimum 85%

2 Tbsp Coconut Oil
Instructions

Mix the cream, butter, xanthan gum and xylitol in a heavy-bottomed saucepan and heat over low heat, stirring for about 10 minutes. The mixture should thicken without burning.

Remove the pan from the heat and pour in the plucked coconut, mixing thoroughly with the spatula.

Place a sheet of parchment paper at the bottom of a cake pan and pour in the coconut mixture. Flatten well to the stature and keep cool for at least an hour.

Prepare the melted chocolate with the coconut oil and add a little liquid sweetener (for the amount, it really depends on the tastes of each).

Make 12 bars by cutting the coconut mixture. We used wooden sticks to make them like 'lollipops' which allowed us to handle them more easily when we coated them with chocolate.

Coat the bars with melted chocolate, place on a baking sheet covered with parchment paper and place in the fridge again.
Portions: 12 bars

Net carbs: 3g

Proteins: 1.5g

Fat: 12g