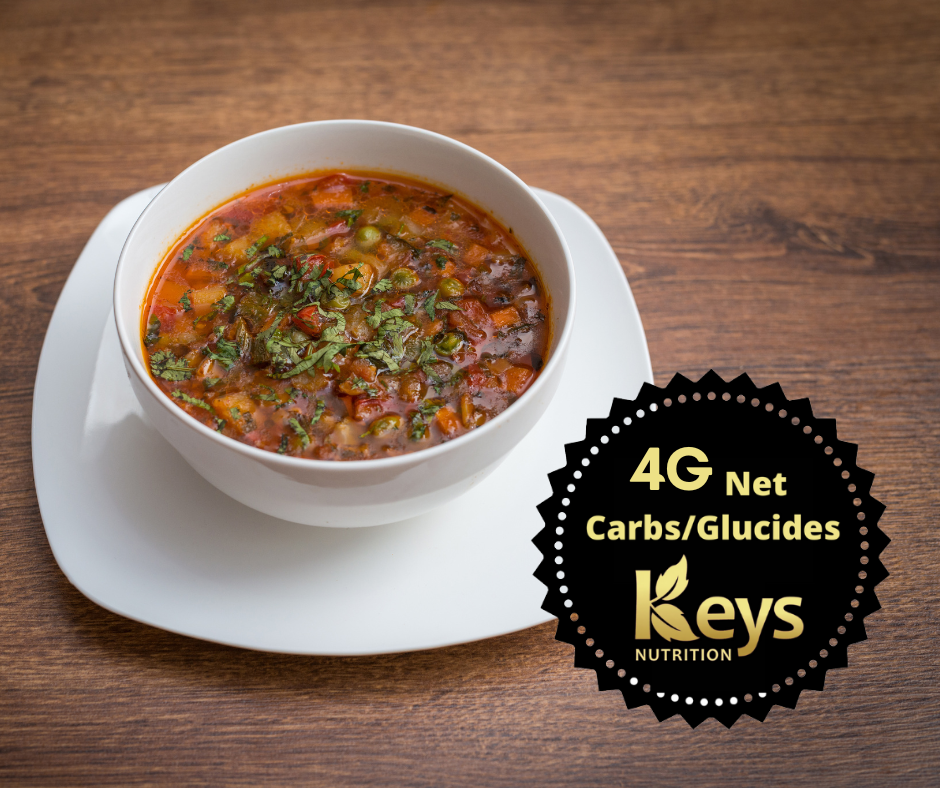 KETO vegetable soup / Keto Quebec
Servings: 12

Preparation time: 45min

Ingredients:
2 tbsp olive oil

1 onion (diced)

1 large bell pepper (diced)

1/3 cup of celeriac (diced)

1/2 cauliflower (cut into chunks)

2 cup green beans (cut into chunks)

2 cans 14.5oz diced tomatoes

8 cup chicken broth

2 tbsp Italian seasoning

Sea salt (to taste)

Black pepper (to taste)
Instructions :
Heat olive oil in a saucepan or Dutch oven over medium heat.

Add onions and peppers. Sauté for 7-10 minutes, until onions are translucent and golden.

Add cauliflower, celery rave, green beans, diced tomatoes, broth and Italian seasoning. Adjust sea salt and black pepper to taste. Add bay leaves, if using.

Bring the soup to a boil. Cover, reduce the heat to medium-low and cook for about 25-45 minutes, until the vegetables are tender.
Nutrition per serving:

NET Carbs: 4g

Carbohydrates: 7g

Fiber: 3g

Protein: 2g

Fat: 2g