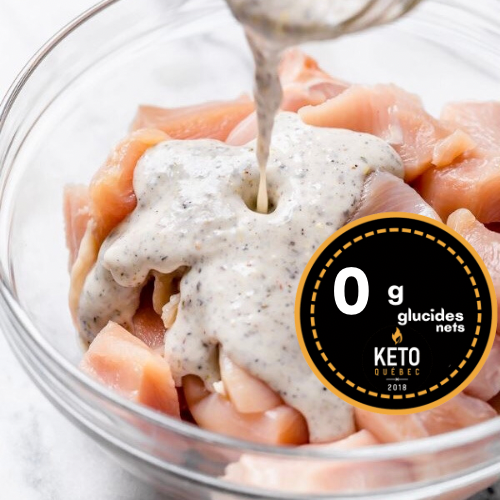 Homemade Greek Marinade - Keys Nutrition
Here is one of the best Greek marinade recipes, rich in good fat and without carbohydrates!
....
Ingredients :
• 2 tbsp. tablespoon of oregano
• 3 tbsp. tablespoon of lemon juice
• 1 C. teaspoon chopped garlic
• 1 C. teaspoon onion powder
• 1 C. teaspoon Dijon mustard
• Salt and pepper to taste
.
.
Method :
In a large "Ziplock" style bag, combine your choice of meat and all the marinade ingredients. Mix well by shaking the previously closed bag. Marinate overnight or for a minimum of 5 hours. Transfer to a baking dish. Cook according to the instructions for the chosen meat.
.
[0g net carbs for marinade]
.
Credit: Keys Nutrition