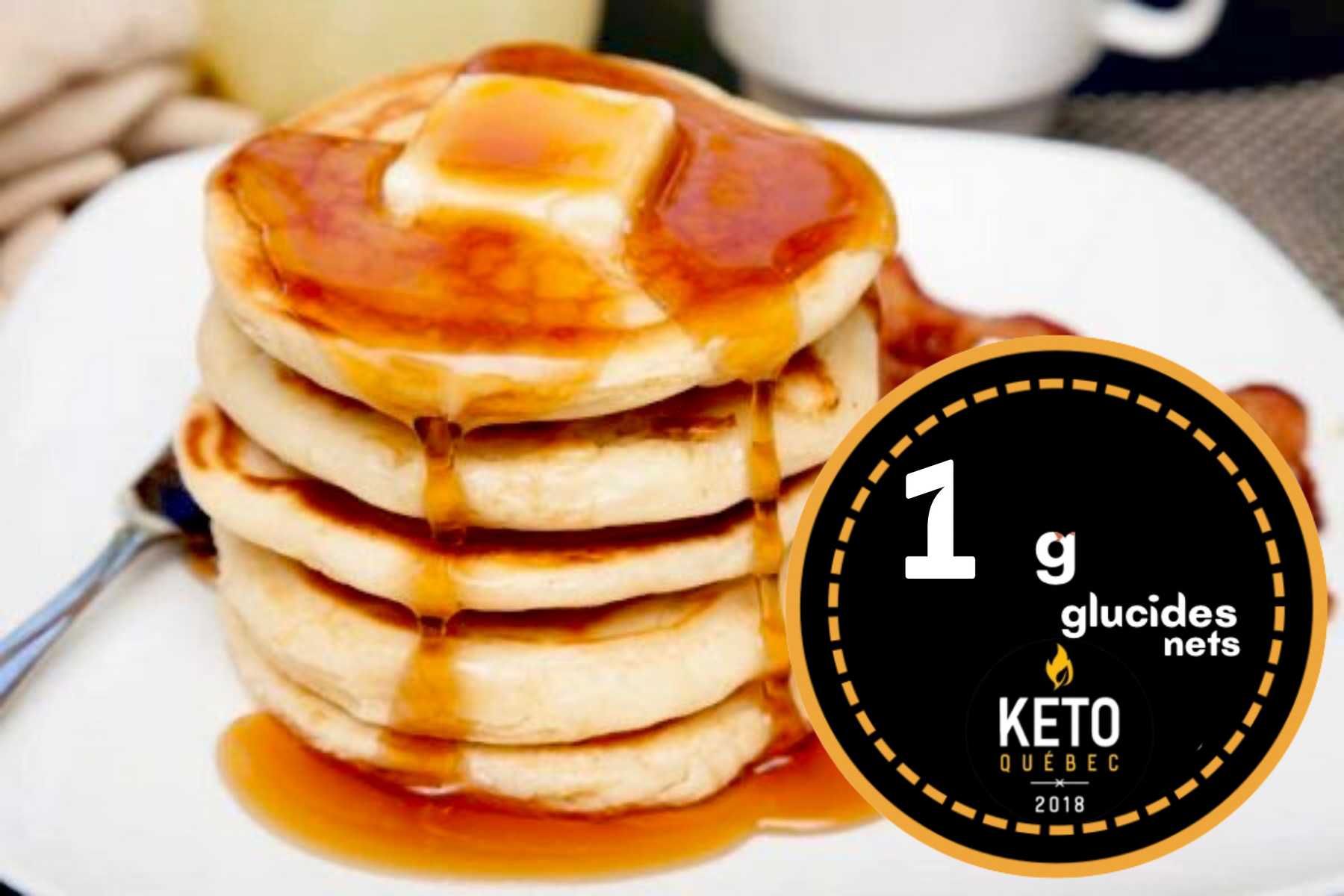 Keto Pancakes with Coconut Flour - Keys Nutrition
Fluffy and delicious, these pancakes made with coconut flour will make your mouth water! 🥞🥥
....
Ingredients :
• 1/4 cup butter
• 1/4 cup of 35% cream
• 3 eggs
• 1/2 teaspoon vanilla extract
• A pinch of salt
• 1/2 teaspoon baking powder
• A little water if the mixture is too thick
.
Method :
In a bowl, whisk together the wet ingredients along with the sweetener and pinch of salt. In a second bowl mix the coconut flour and baking powder. Add the contents of the dry ingredients to the wet and mix well. If the consistency is thick, add a little water and mix until the consistency of a nice pancake mix. Pour approximately two tablespoons per pancake into a previously oiled pan. Serve with
keto maple syrup
,
keto hazelnut spread
or one of our
sugar-free fruit jams
! ❤️
.
Makes approximately 6 small pancakes, 6¨ in diameter.
[1g net carb per pancake]
.
Credit: Keys Nutrition