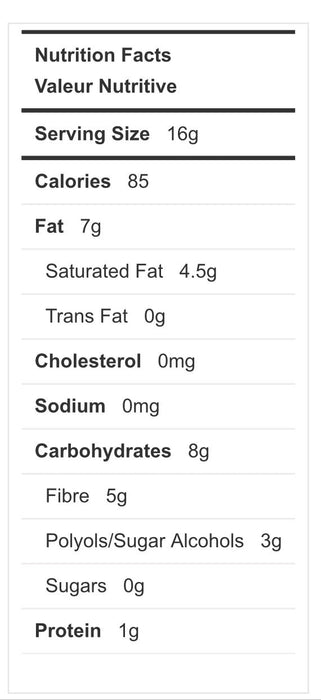 Nutilight - Milk chocolate hazelnut spread 312g BOX OF 6
WHY YOU WILL LOVE IT


Nutilight offers a milk chocolate hazelnut spread, without the usual added sugars. With 100% natural sweeteners and a zero glycemic index, it's a delicious and healthy option to satisfy your sweet cravings. Perfect for spreading on bread, pancakes or even to enjoy directly with a spoon!

Ingredients :
Chicory root fiber, coconut oil, hazelnut, xylitol, cocoa powder, sunflower oil, sunflower lecithin, vanilla extract, stevia leaf extract.

Allergy information:
Made with the same equipment that processes dairy, walnuts, peanuts and other types of nuts.